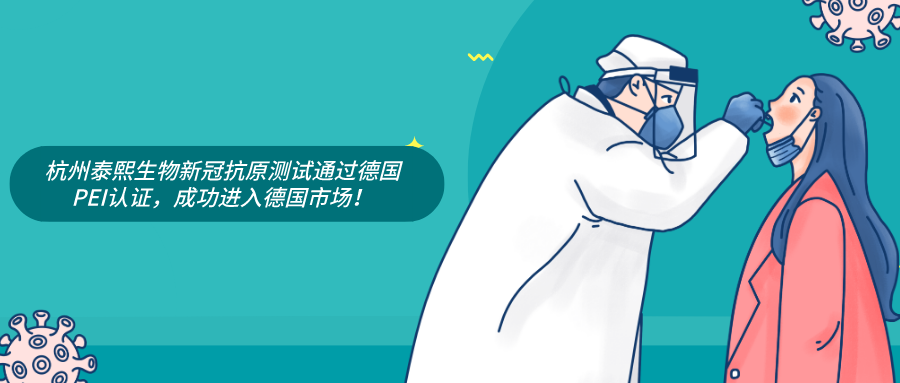 The Paul-Ehrlich-Institut, also known as the German Federal Institute for Vaccines and Biomedicine, is currently part of the Federal Ministry of Health and is a federal research institute and medical regulatory agency in Germany. Although it is part of the German Ministry of Health, it has independent functions such as biologics testing, clinical trial approval, product approval for marketing and approval for issuance. It also provides professional advice and information to patients and consumers for the German government, local agencies, and parliament.
We believe that our products, which are certified by such an authoritative body and approved for marketing, can contribute to the global epidemic prevention work.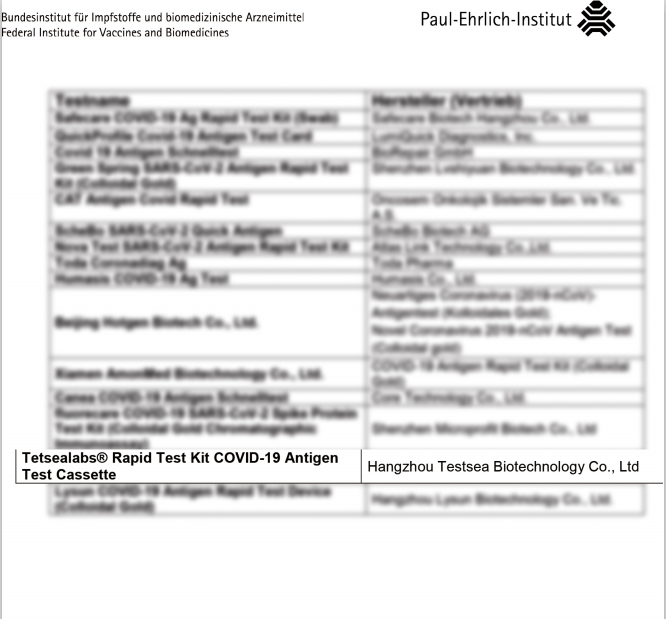 Our self-developed COVID-19 antigen test kit is based on immunochromatographic method, using imported raw materials to produce a highly specific and sensitive product. It is easy to operate, easy to take specimen, no need for other equipment, clear and easy to read results, etc. It takes only 15 minutes to obtain diagnostic results on site and can meet the needs of most users.
At this time when the global epidemic is spreading, we hope to do our little bit to help those who are in need of help. As the purpose of our company: to serve the society . Even if it is fluorescent, we still want to light up the earth.
---
Post time: Feb-19-2021