COVID-19 ANTIGEN RAPID TEST Cassett (Saliva)
Product Detail
Product Tags
COVID-19 ANTIGEN RAPID TEST has complete export qualifications;
non-invasive; saliva can be detected, early diagnosis reassures your mind
⚫ Internationally innovative, direct detection of pathogen S protein, not affected by virus mutation, high sensitivity & specificity, and can be used for early screening;
⚫ Convenient and non-invasive sampling.
 Specimen type: saliva,which can be used for home self-inspection during the quarantine, and screening before resumption of work and school; Non-invasive testing is particularly suitable for continuous monitoring of children and the elderly;
⚫ One-step method, easy to operate, reducing missed or false inspections caused by operator errors;
⚫ No equipment required, fast detection, results are available in 10-15 minutes;
⚫ Storage temperature: 4~30℃. No cold-chain transportation needed;
⚫ Specification: 20 tests/box, 1 test/box; Diverse cooperation modes:
OEM/ODM accepted.
Two packaging specifications: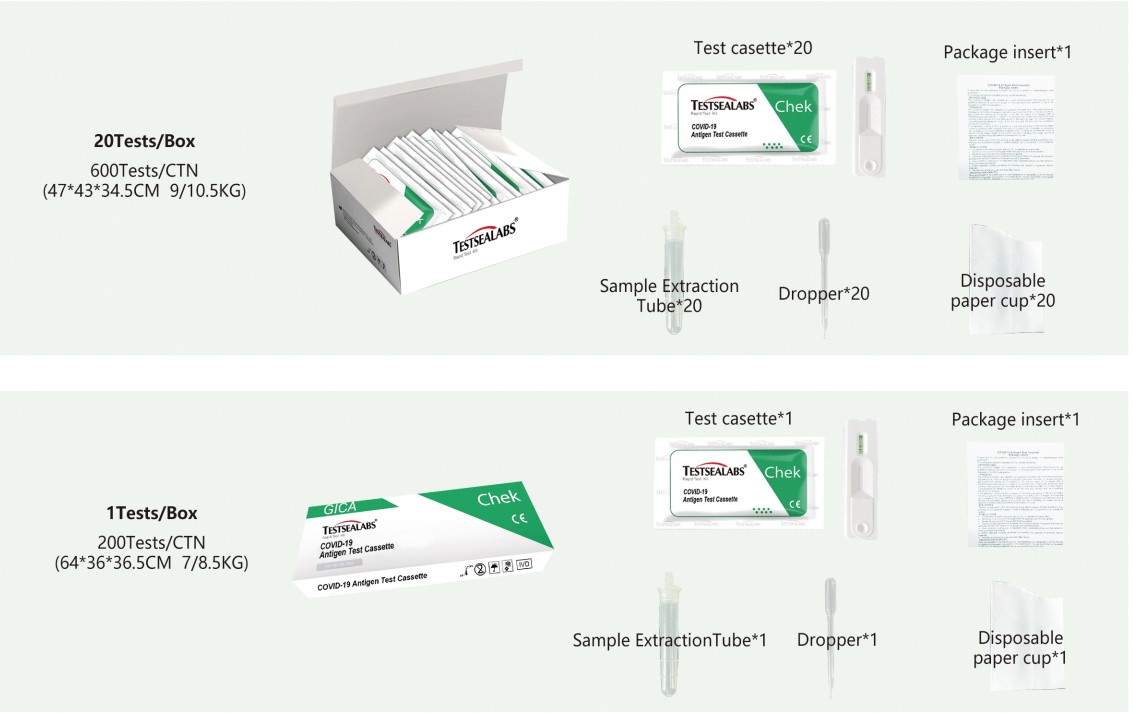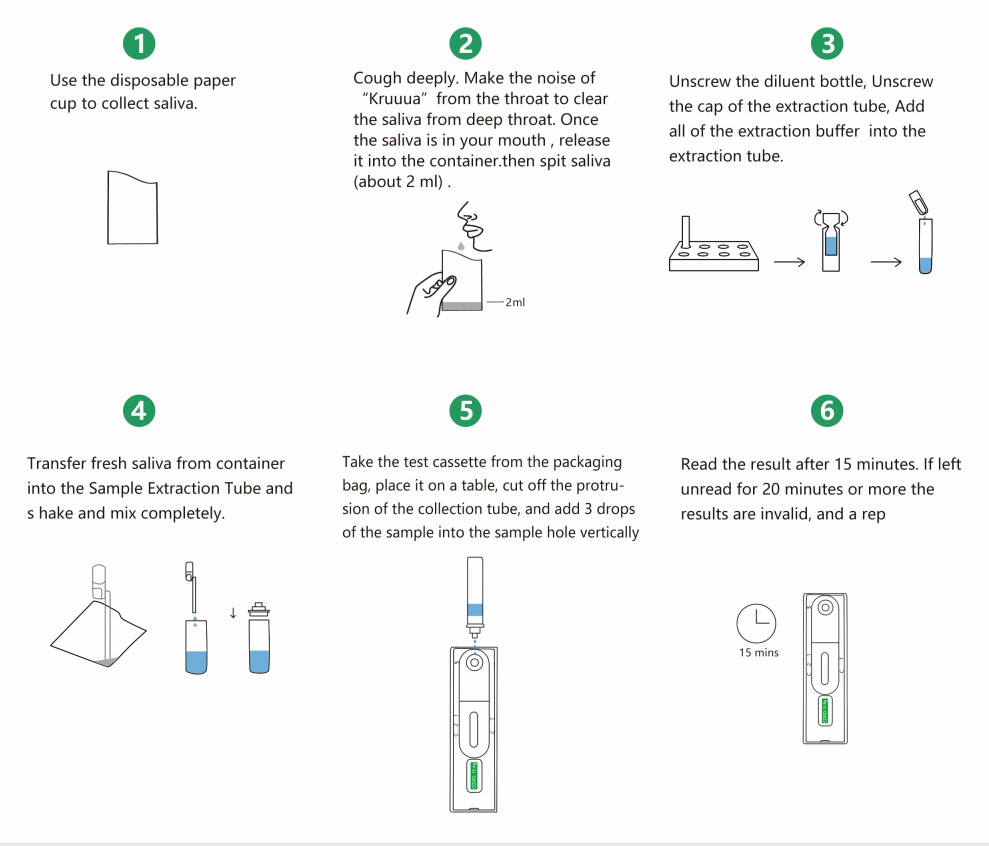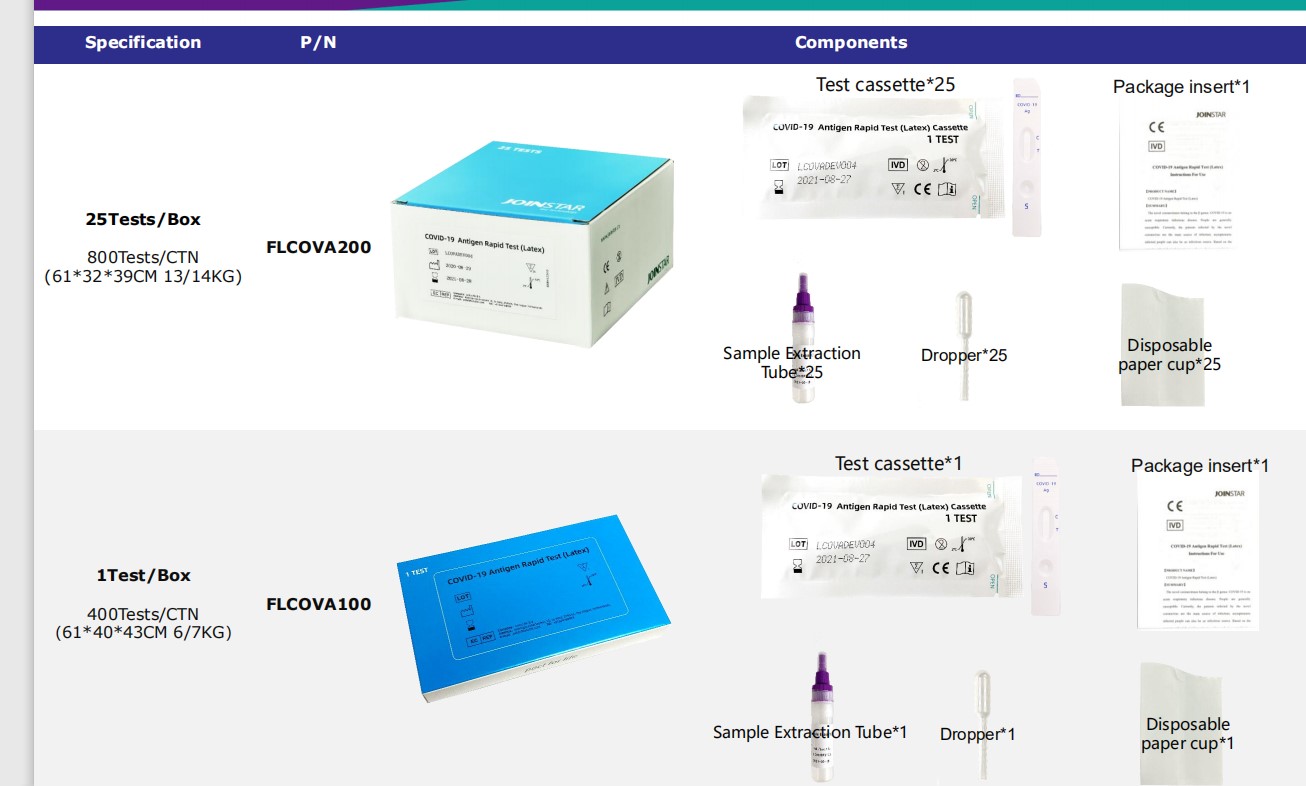 1) Use the disposable paper cup to collect saliva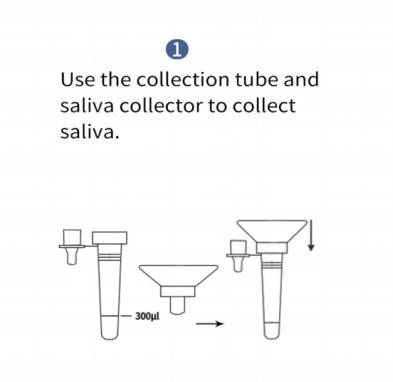 2) Cough deeply. Make the noise of "Kruuua" from the throat to clear the saliva from deep throat. Once the saliva is in your mouth , release it into the container.then spit saliva (about 2 ml)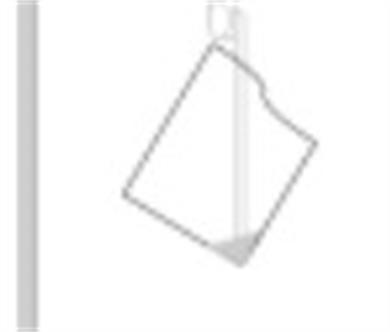 3)Unscrew the diluent bottle, Unscrew the cap of the extraction tube, Add all of the extraction buffer
into the extraction tube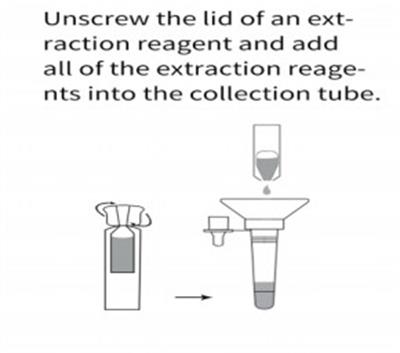 4)Take the test cassette from the packaging bag, place it on a table, cut off the protrusion of the collecti
on tube, and add 3 drops of the sample into the sample hole vertically
5)Read the result after 15 minutes. If left unread for 20 minutes or more the results are invalid, and a rep
eat test is recommended.

---
Previous:
Flu A/B + COVID-19 Antigen Combo Test
---
Send your message to us:
Write your message here and send it to us