Real-Time Quantitative Thermal Cycler
Product Detail
Product Tags
The instrument is mainly composed of control system, power
supply system, photoelectric system, module components, hot cover components, shell components and software.
► Small, light and portable.
► Powerful function, can be used for relative quantitative, absolute quantitative, negative and positive analysis, etc.
► Melting curve detection;
► 4-channel fluorescence detection in one sample tube;
► 6*8 reaction module, compatible with 8-row tube and single tube.
► Marlow high quality Peltier with temperature control mode combined with German high end PT1000 temperature sensor and electrical resistance heating compensation edge.
► Simple and intuitive software guide, start PCR experiment easily.
This product is based on fluorescence quantitative PCR technology, which can be used together with the supporting nucleic acid detection reagent in clinical practice to conduct quantitative and qualitative detection of
nucleic acid samples from human body (DNA/RNA) or target nucleic acid in analy taken from samples to be tested, including the source of diseases and other items.
Laboratory personnel need to be specially trained in PCR laboratory technology, instrument and software
operation, and be skilled in relevant operation skills.
Basic performance

Overall dimensions

466*310*273mm

Weight

18Kg

Power supply

Communication interface

110-220V

USB

Operating environment parameters

Environment temperature

18~30℃

Relative humidity

≤85%

Transportation and storage temperature

-20~55℃

Transport and storage relative humidity

≤85%

PCR system performance

Sample size

48*200μl

Sample volume

20~120μl

Apply consumables

200μl PCR tube、8*200μl PCR tube

Temperature control range

4~99℃

Temperature accuracy

≤0.1℃

Temperature uniformity

≤±0.25℃

Heating/cooling

Semiconductor mode

Hot cover

Electric heat cover

Fluorescence detection system performance

Light source

High brightness LED

Detector

PD

Excitation and detection of propagation media

High temperature resistant professional fiber

Linear range of samples

100-109copies

Sample linearity

R≥0.99

Sample testing repeatability

Excitation wavelength

CV<1.00%

Channel 1: 470nm±10nm

Channel 2: 525nm±10nm

Channel 3: 570nm±10nm

Channel 4: 620nm±10nm

Detection wavelength

Channel 1: 525nm±10nm

Channel 2: 570nm±10nm

Channel 3: 620nm±10nm

Channel 4: 670nm±10nm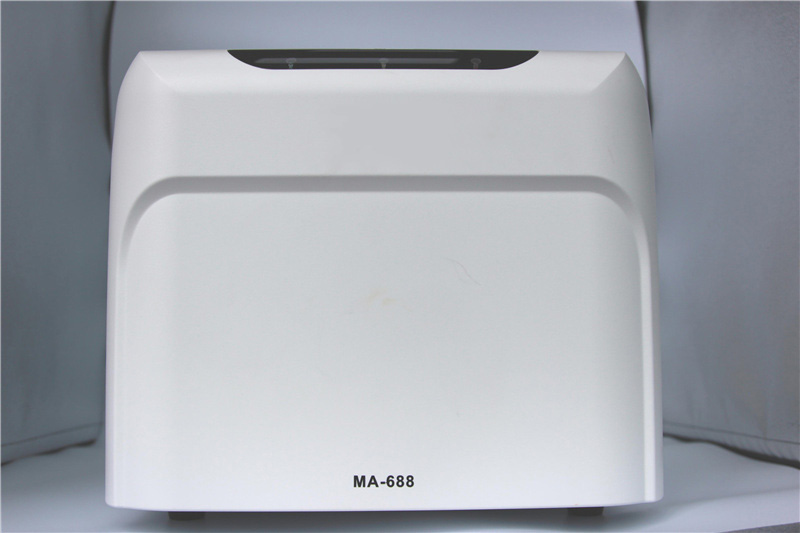 ---
Previous:
OEM Manufacturer China Medomics Infectious C-O-V-I-N-G Virus Neutralization Antibody Testing Kit W/CE Mark & Whitelist
---
Send your message to us:
Write your message here and send it to us