Congratulations!!!"Testsealabs® COVID-19 Antigen Rapid Test" manufactured by Testsea have obtained the FDA Certification in Philippines on April 25, 2022. The certification indicates that the Testsealabs® COVID-19 Antigen Rapid Test products are approved to sell in the Philippines market by the local government.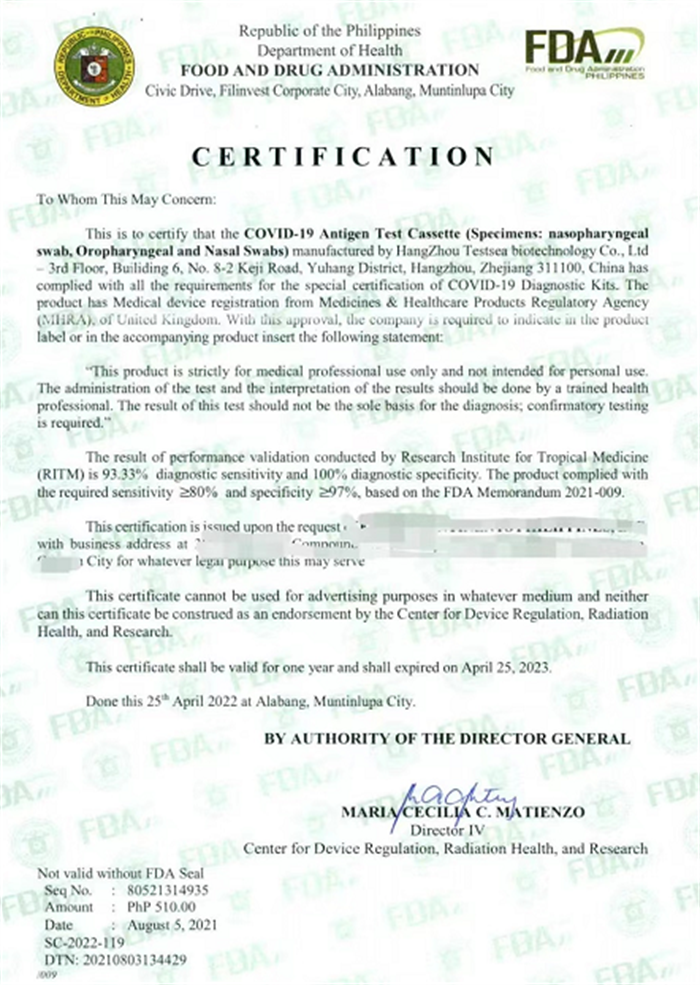 Our product can be used both for professional use and home use(self- testing). It is convenient for institutions, individuals and families to detect nasal/ nasopharyngeal/ oropharyngeal swab samples rapidly and timely.
  the reason for its popularity:
* High specificity and sensitivity
* Instant result at 15-20 minutes
* Easy to collect samples* No equipment required* Results are clearly visible
* Suitable for large-scale new crowns* Identify early infection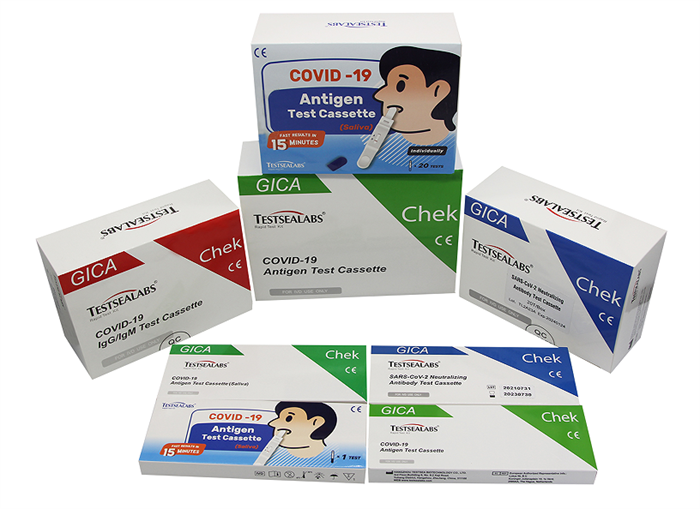 Since the outbreak of the COVID-19, Testsea is strictly following with ISO13485 and ISO9001 quality management system operation with research, production, quality control, finance, domestic sales and international sales etc. and have obtained the CE 1011/1434 self-testing certification in EU, the Therapeutic Goods Administration(TGA) certification in Australia, Thailand Food and Drug Administration(FDA) and some other certifications from different countries, which demonstrate the quality of our products are approved by related government institutions. Also, our products have got good reputation and brand influence from the overseas markets. Testsea will continue to research and development rapid test products of the COVID-19 and contribute to the fight against the COVID-19 epidemic around the world.
---
Post time: Apr-29-2022