Testsea Disease Test HCV Ab Rapid Test Kit
Product Detail
Product Tags
| | | | |
| --- | --- | --- | --- |
| Brand Name: | testsea | Product name: | HCV Heptatitis C Virus Ab Test |
| Place of Origin: | Zhejiang, China | Type: | Pathological Analysis Equipments |
| Certificate: | ISO9001/13485 | Instrument classification | Class II |
| Accuracy: | 99.6% | Specimen: | Whole Blood/Serum/Plasma |
| Format: | Cassete/Strip | Specification: | 3.00mm/4.00mm |
| MOQ: | 1000 Pcs | Shelf life: | 2 years |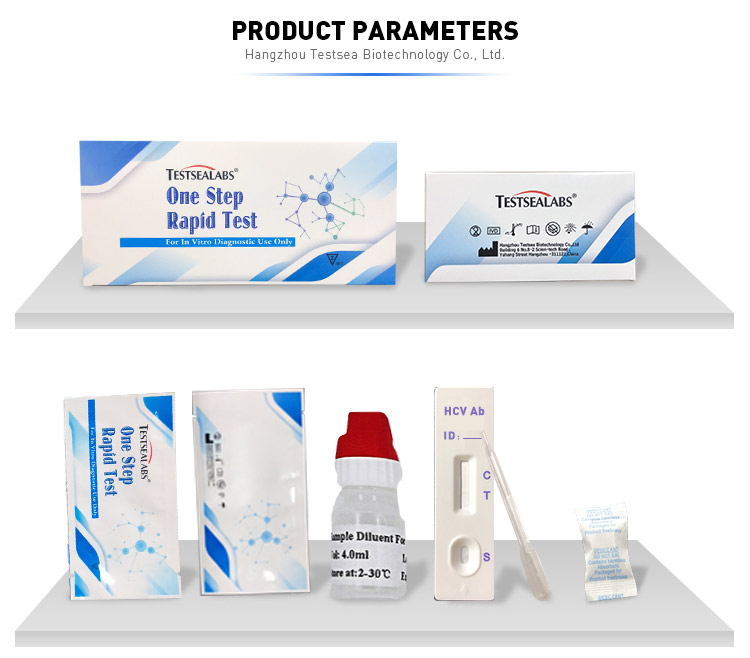 The One Step HCV Test is a rapid chromatographic immunoassay for the qualitative detection of antibodies to Hepatitis C Virus (HCV) in Whole Blood /Serum / Plasma to aid in the diagnosis of Hepatitis C Virus infection.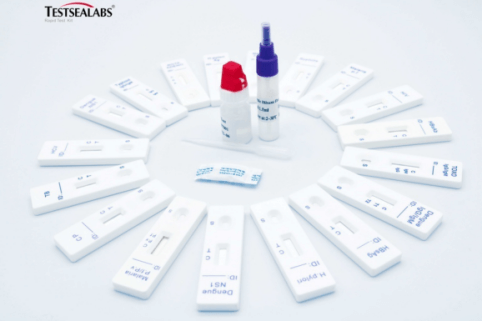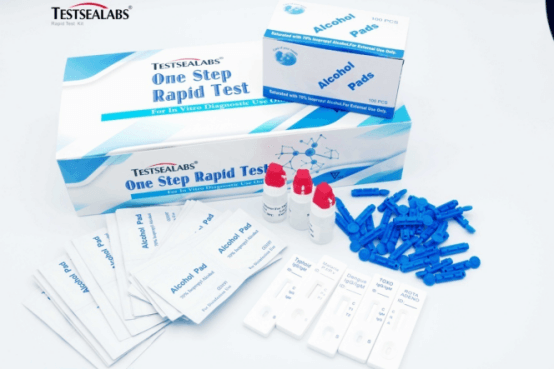 Summary
Hepatitis C Virus now is recognized as a major of chronic hepatitis, transfusion=acquired non-A, non-B hepatitis and liver disease throughout the world. HCV is an enveloped positive-sense, single-stranded RNA virus. Clinical diagnostic issues related to HCV is the detection of HCV antibodies in Whole Blood /Serum / Plasma.
Allow the test, specimen, buffer and/or controls to reach room temperature 15-30℃ (59-86℉) prior to testing.
1. Bring the pouch to room temperature before opening it. Remove the test device from the sealed pouch and use it as soon as possible.
2. Place the test device on a clean and level surface.
3. For serum or plasma specimen: Hold the dropper vertically and transfer 3 drops of serum or plasma (approximately 100μl) to the specimen well(S) of the test device, then start the timer. See illustration below.
4. For whole blood specimens: Hold the dropper vertically and transfer 1 drop of whole blood(approximately 35μl) to the specimen well(S) of the test device, then add 2 drops of buffer (approximately 70μl) and start the timer. See illustration below.  
5. Wait for the colored line(s) to appear. Read results at 15 minutes. Do not interpret the result after 20 minutes.  
Applying sufficient amount of specimen is essential for a valid test result. If migration (the wetting of membrane) is not observed in the test window after one minute, add one more drop of buffer (for whole blood) or specimen (for serum or plasma) to the specimen well.
Interpretation of Results
Positive: Two lines appear. One line should always appear in the control line region(C), and another one apparent colored line should appear in the test line region.
Negative: One colored line appears in the control region(C).No apparent colored line appear in the test line region.
Invalid: Control line fails to appear. Insufficient specimen volume or incorrect procedural techniques are the most likely reasons for control line failure.
★ Review the procedure and repeat the test with a new test device. If the problem persists, discontinue using the test kit immediately and contact your local distributor.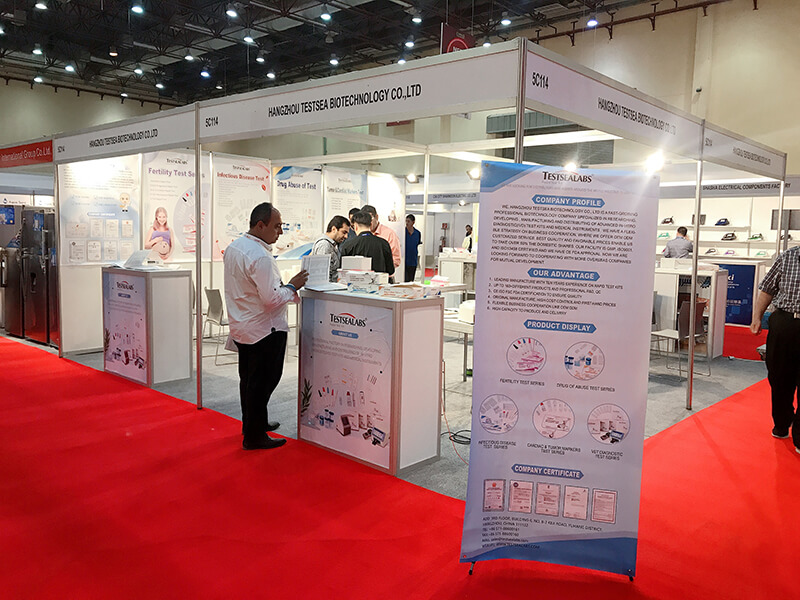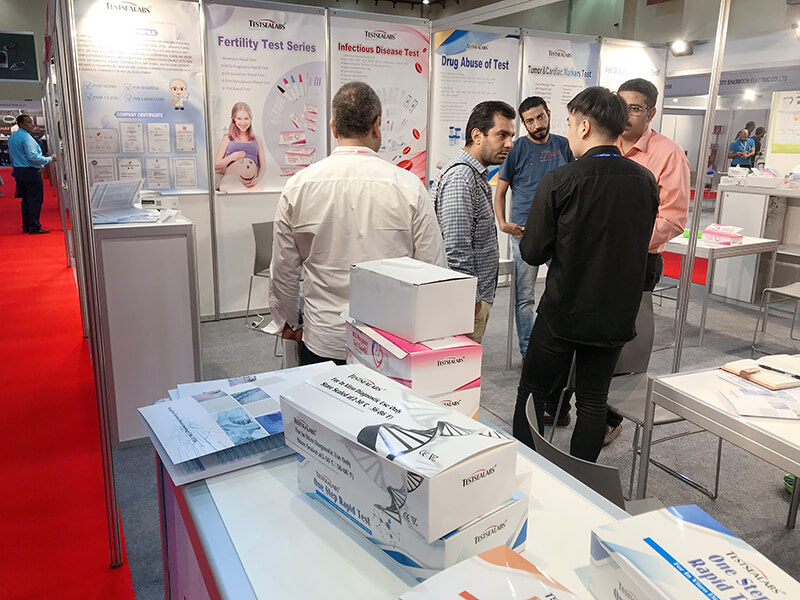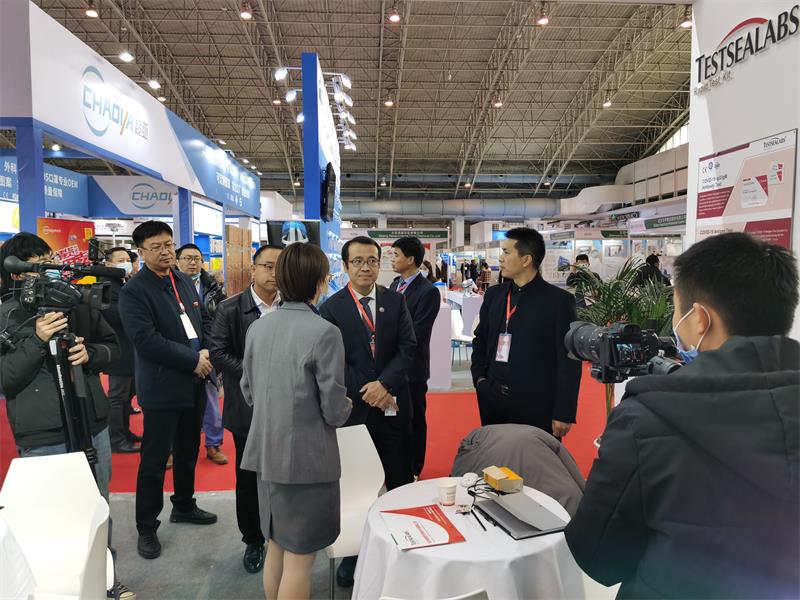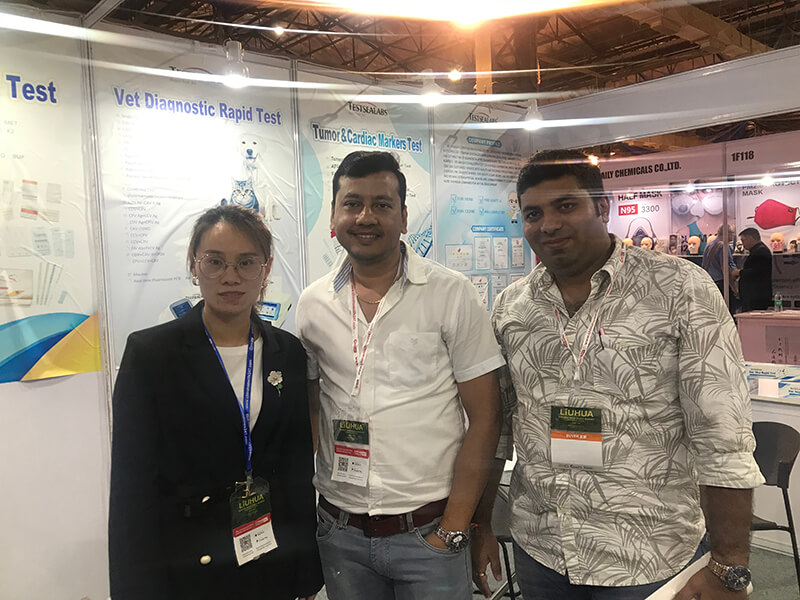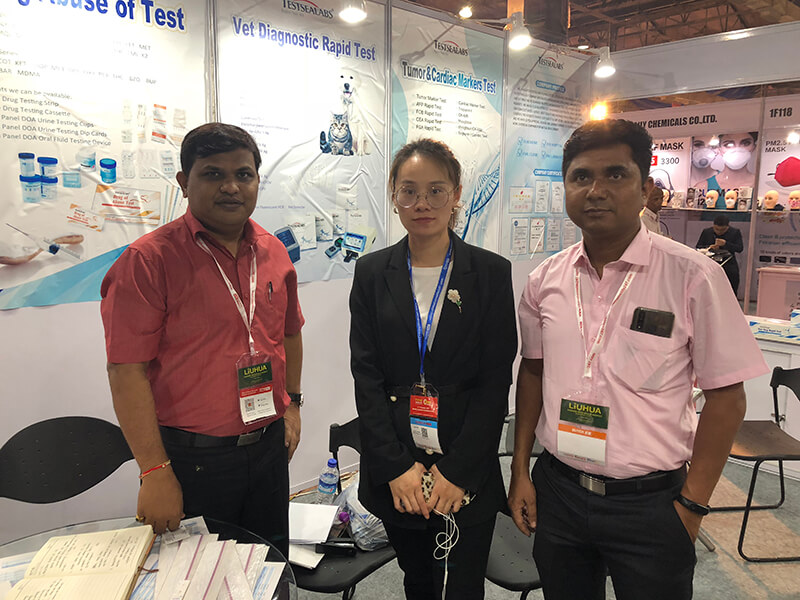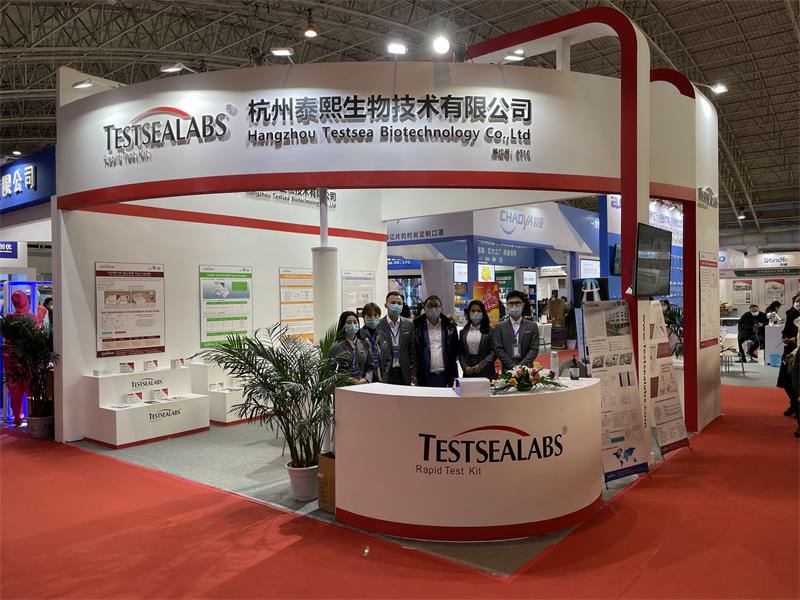 We, Hangzhou Testsea Biotechnology Co., Ltd is a fast-growing professional biotechnology company specialized in researching, developing, manufacturing and distributing of advanced in-vitro diagnostic(IVD) test kits and medical instruments.
Our facility is GMP, ISO9001, and ISO13458 certified and we have CE FDA approval. Now we are looking forward to cooperating with more overseas companies for mutual development.
We produce fertility test, infectious diseases tests, drugs abuse tests, cardiac marker tests, tumor marker tests, food and safety tests and animal disease tests, in addition, our brand TESTSEALABS have been well known in both domestic and overseas markets. Best quality and favorable prices enable us to take over 50% the domestic shares.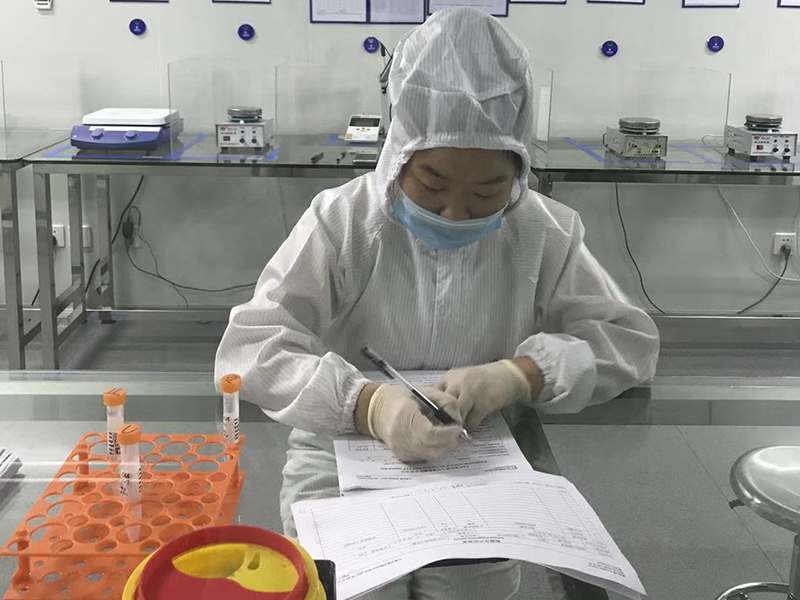 1.Prepare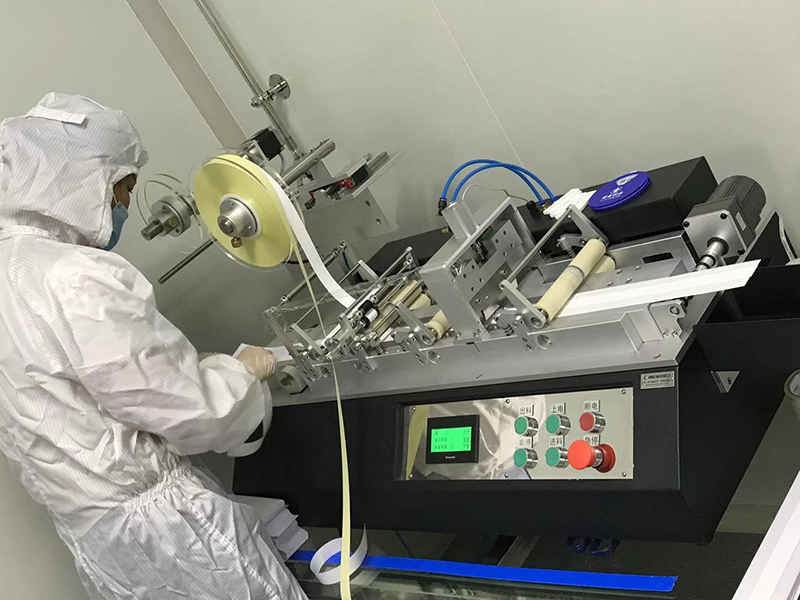 2.Cover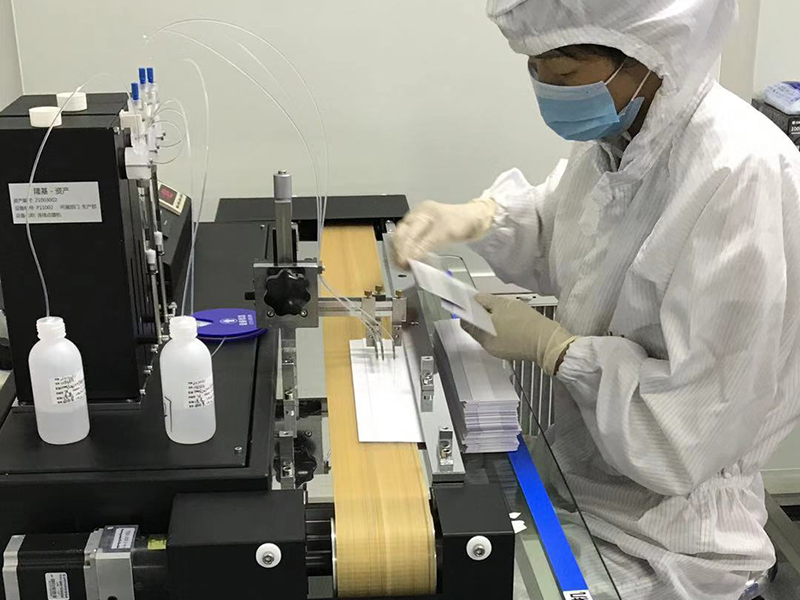 3.Cross membrane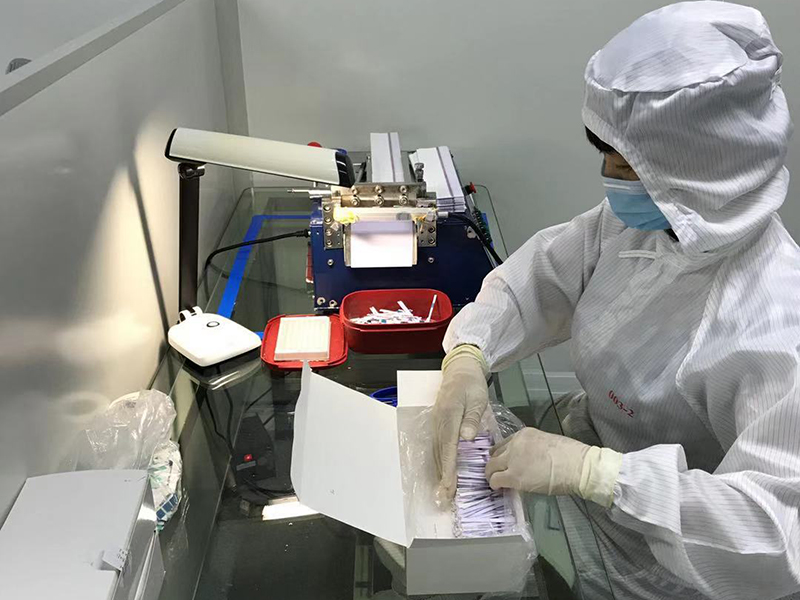 4.Cut strip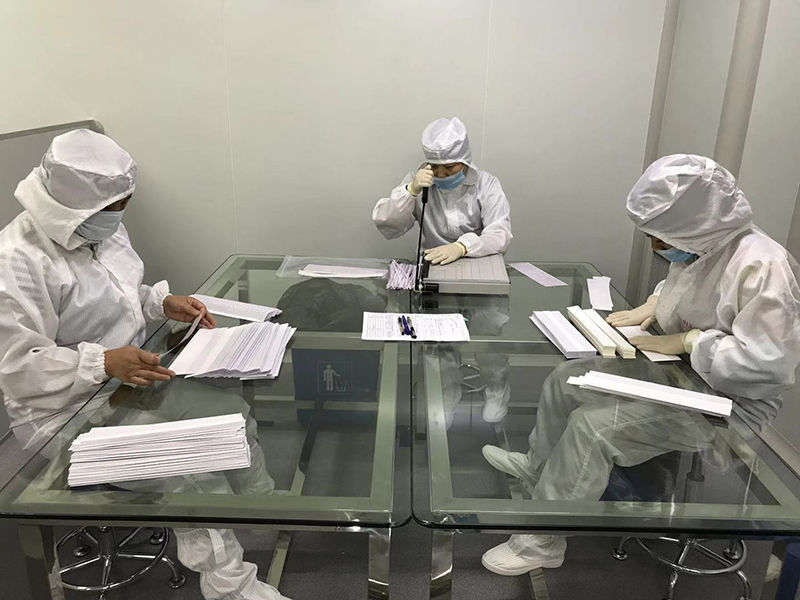 5.Assembly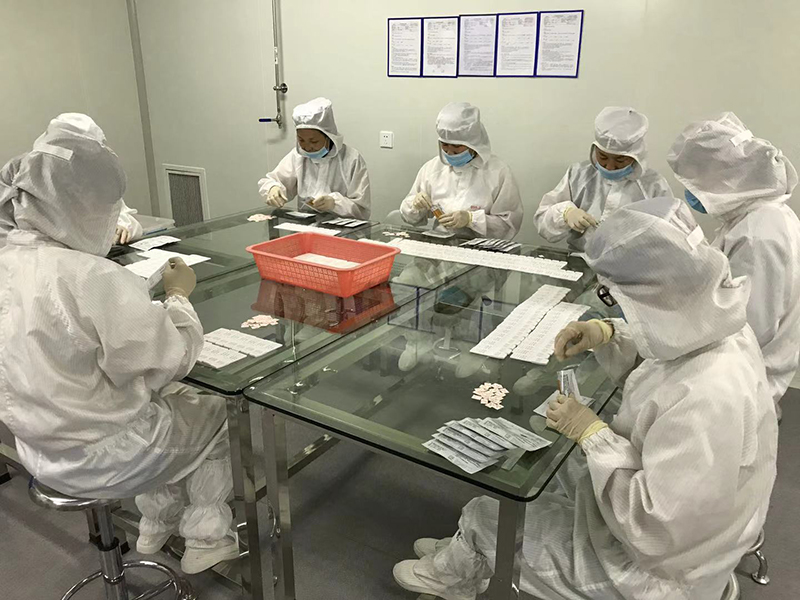 6.Pack the pouches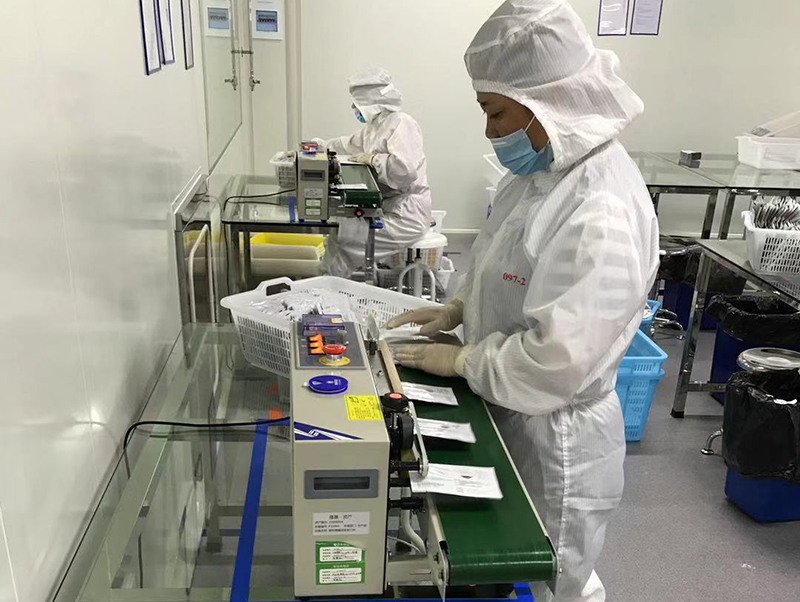 7.Seal the pouches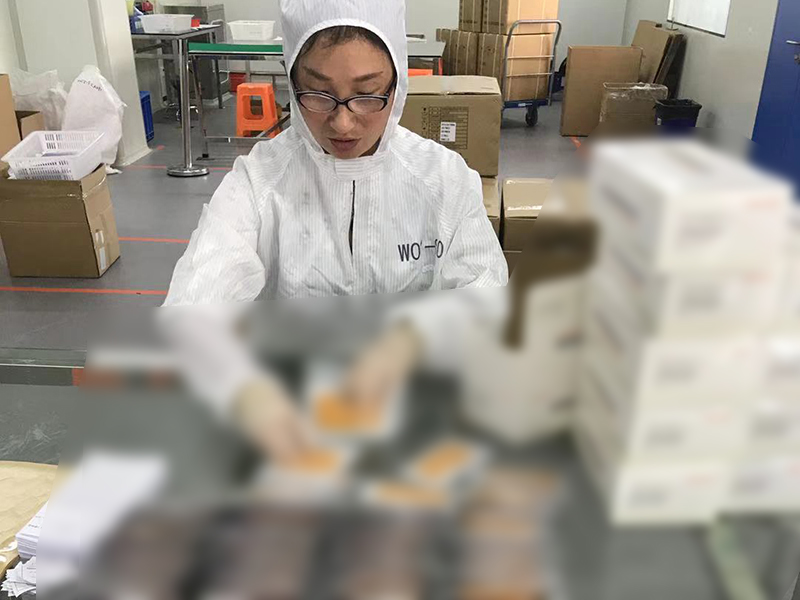 8.Pack the box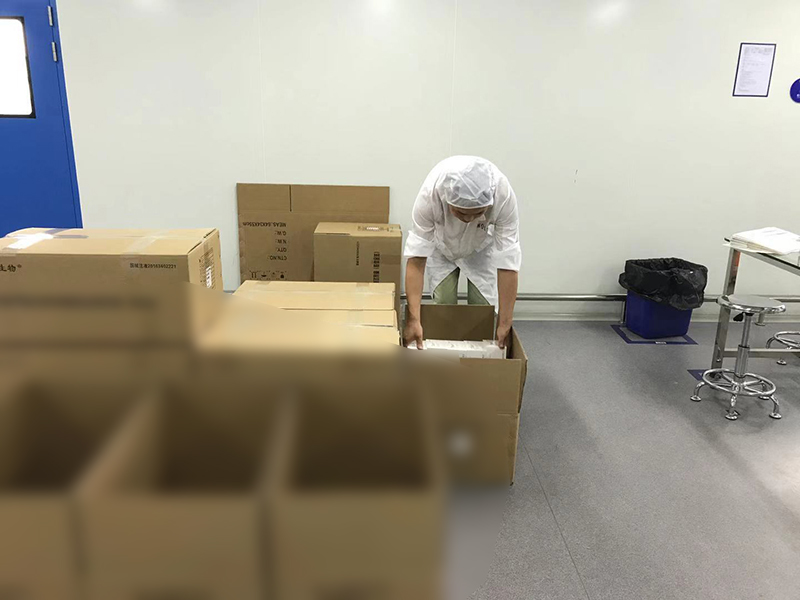 9.Encasement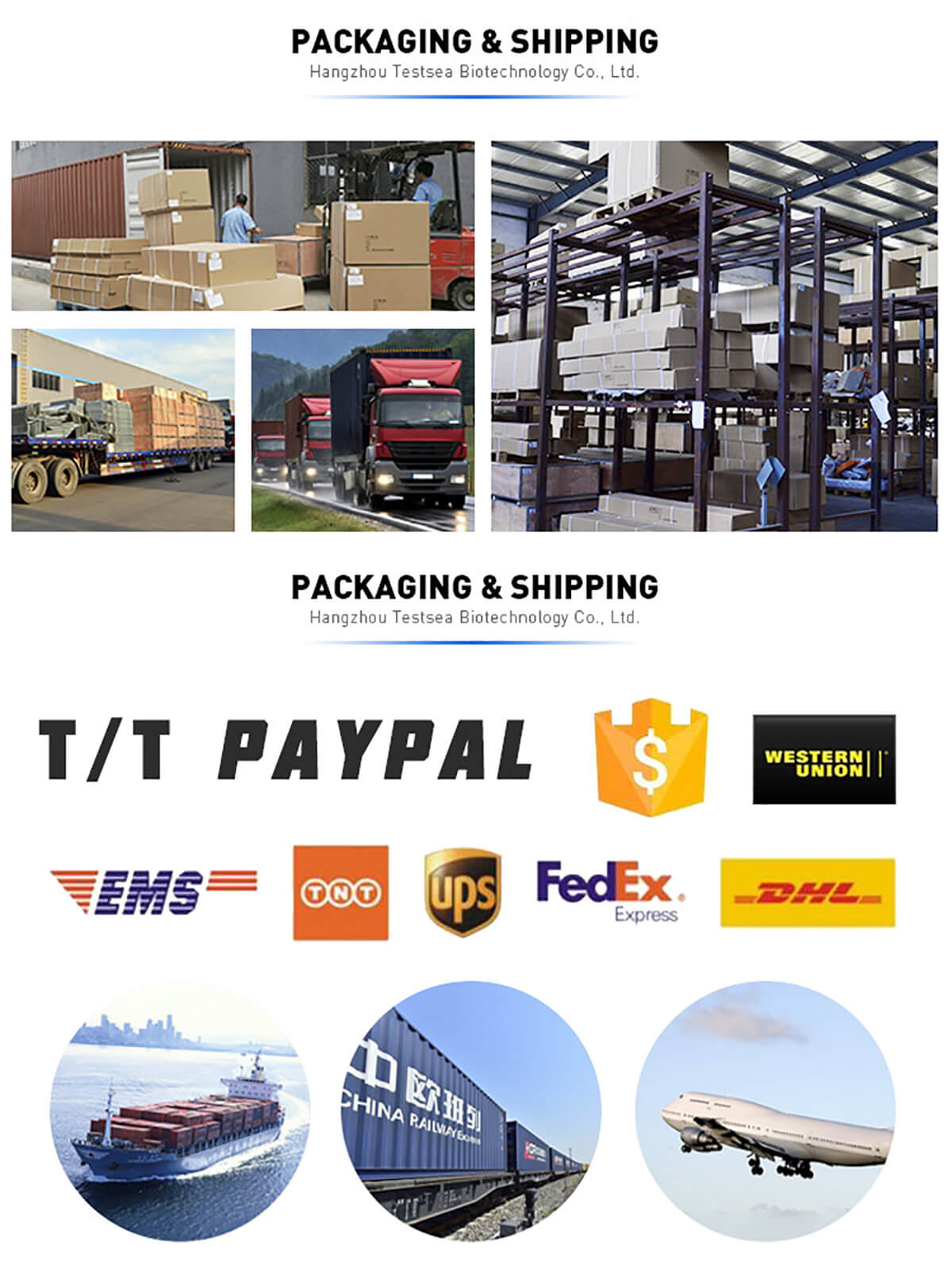 ---
---
Send your message to us:
Write your message here and send it to us